BREAKFAST AT YOUR HOME AS GOOD AS AT THE BAR!
The fragrance of freshly baked croissants, just like at the bar, with its unmistakable scent, now at your home! San Giorgio croissants are easy to cook and quick to prepare and are now also available at the supermarket in convenient 10oz bags 4 pieces.
Empty, apricot, cream, nocciocream and empty vegan: look for the San Giorgio croissants in the refrigerated counter.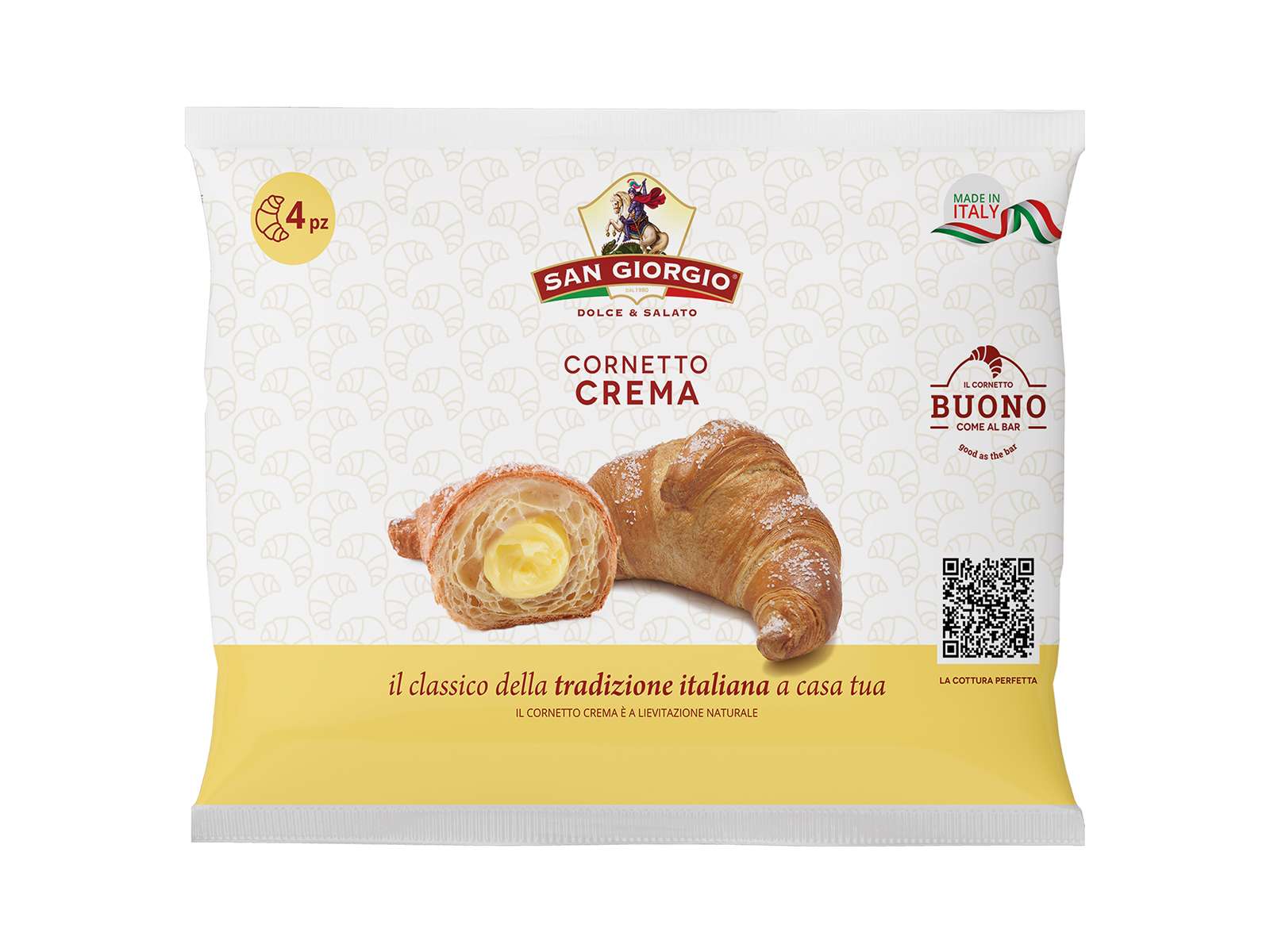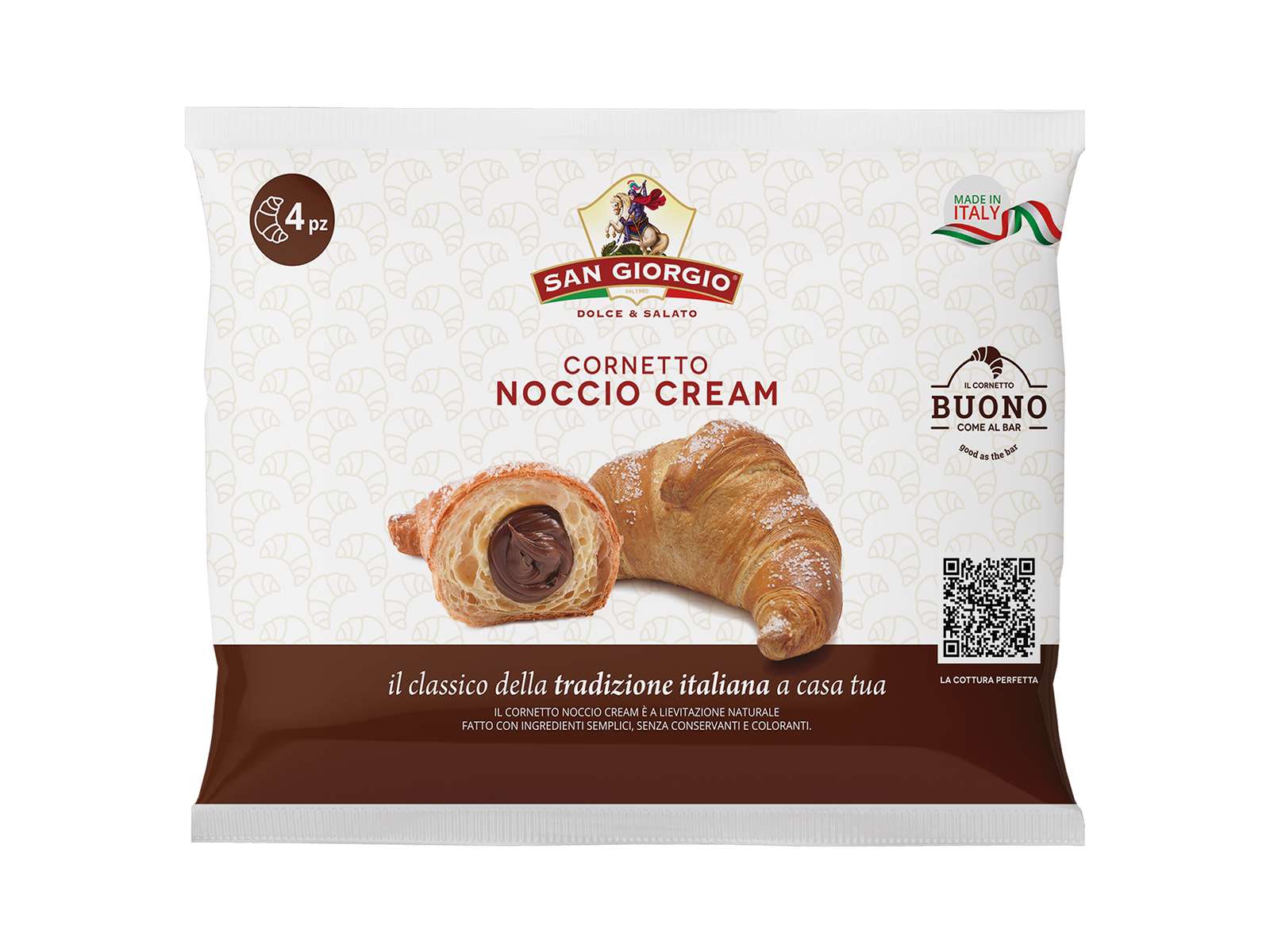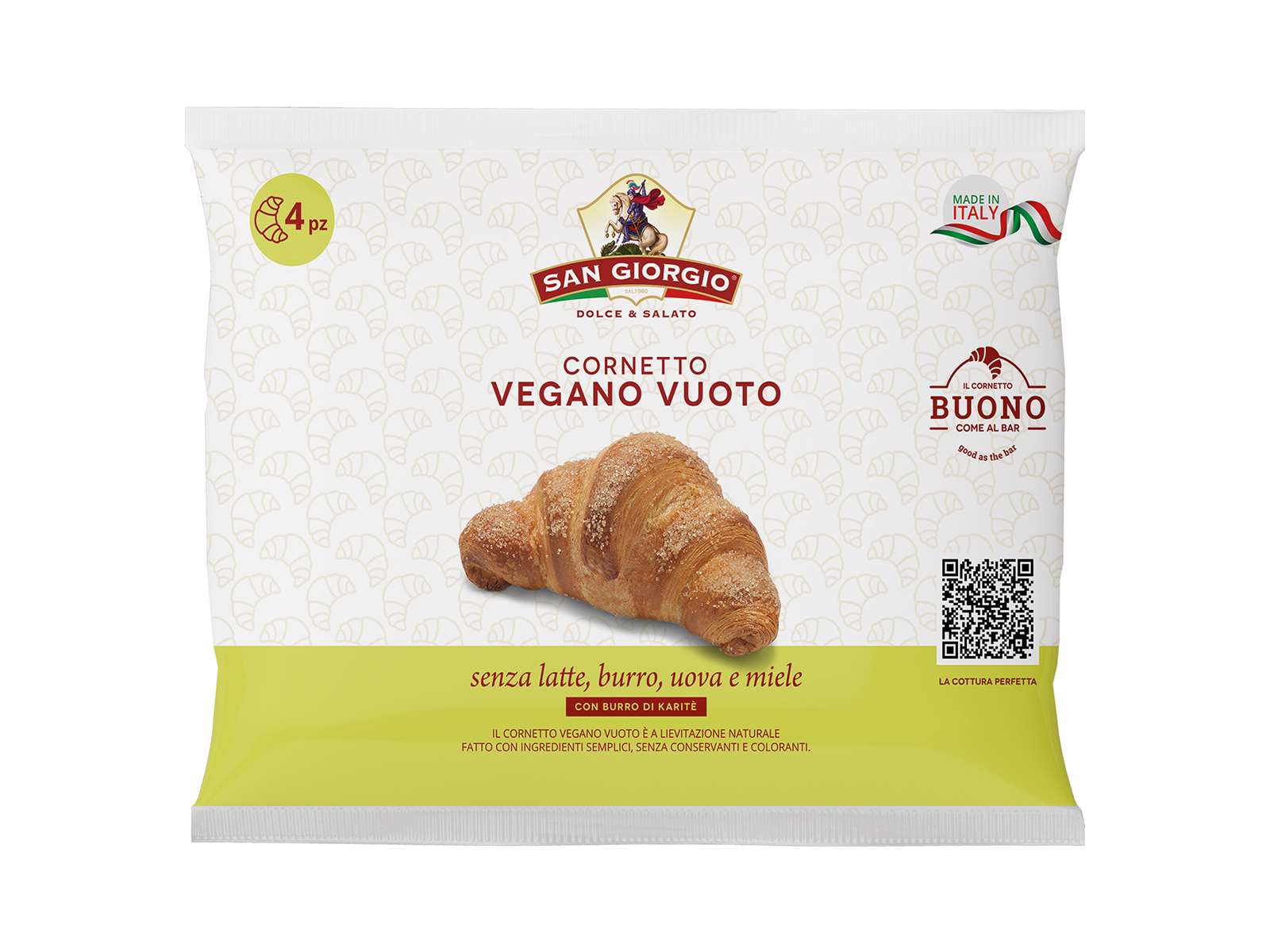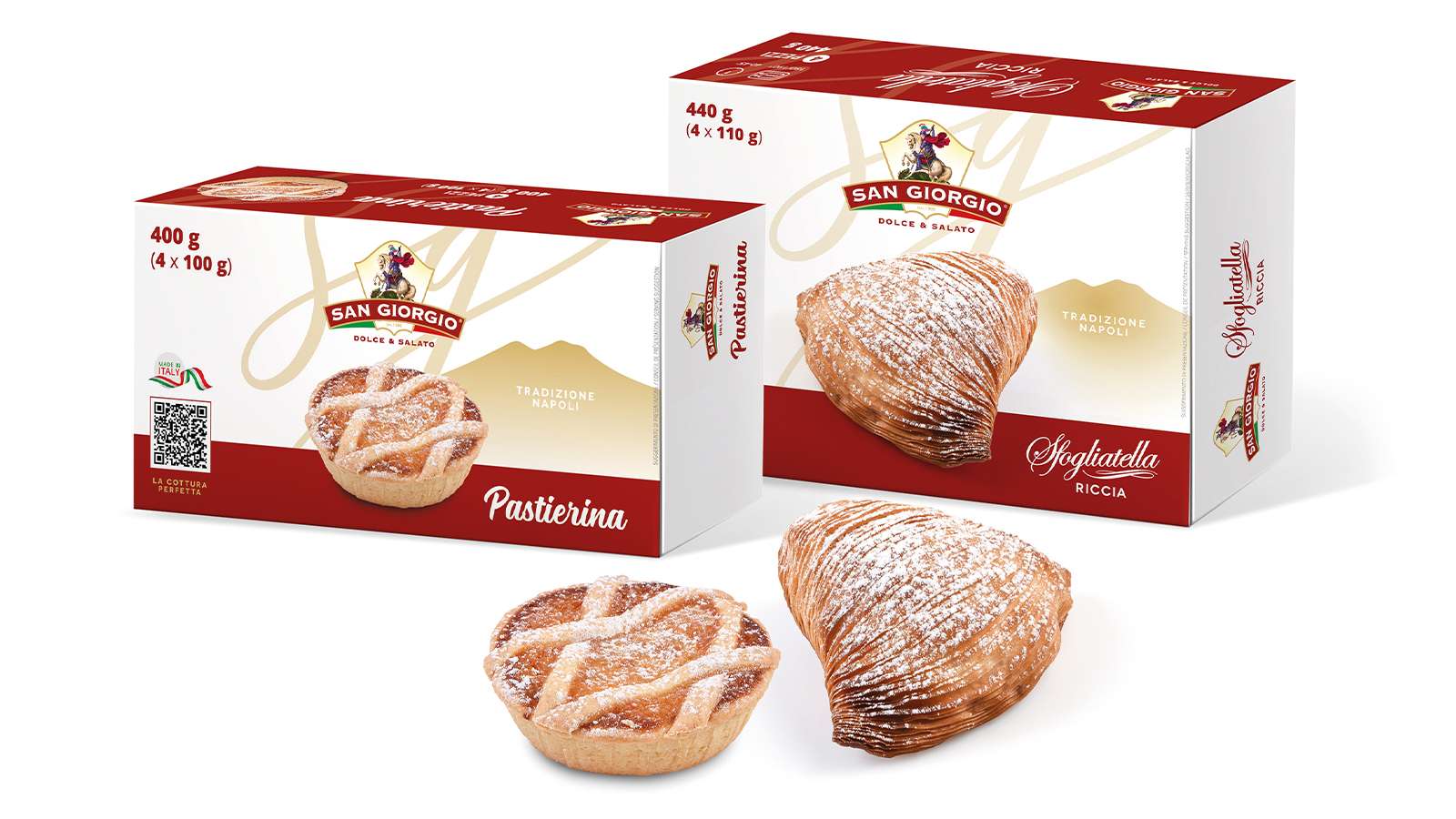 For breakfast, try the sweets from Neapolitan tradition: Browse it And Pastry easy to prepare and quick to cook in the oven.
The Campana tradition, famous and sought after all over the world, created with craftsmanship by San Giorgio.
FINGER FOOD EASY TO PREPARE AND COOK
Sfiziosini San Giorgio: savory snacks stuffed with frankfurters, cooked ham and ricotta,
cheese and ricotta, olives and ricotta for an aperitif at your home, as good as at the bar!